If only it was this easy to profit from a business idea!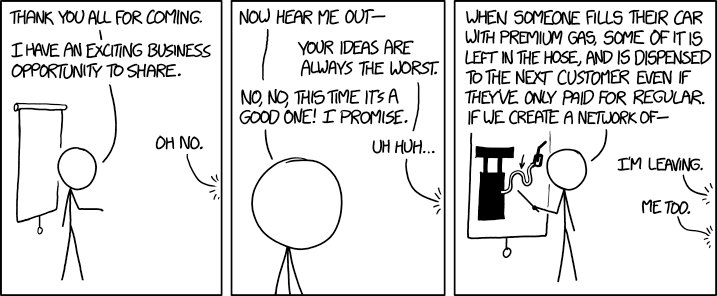 With any xkcd comic, be sure to hover your mouse over the comic to read the alt text:
"We didn't believe you at first, but we asked like three people who were at that party. They not only corroborated your story, but even said you totally mentioned wanting to start a company someday. Sorry! If this isn't enough money, let us know."